Credit photo : Lisa Perrotti-Brown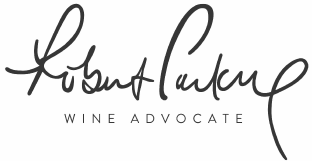 Exciting news! Today, at a press conference in New York City, we announced the news that Robert Parker Wine Advocate has been fully acquired by Michelin, now standing side-by-side with MICHELIN Guide as leaders in wine & restaurant criticism. The Reviewer Team also hosted a tasting for the media of our favourite Wine Discoveries of the year - those under-the-radar wines that stole our hearts in 2019. This 2016 Poesia from St Emilion was my pick: fresh, vibrant, perfumed, elegant and yet with bags of energetic fruit...AND under $40, it's a holiday wine-find too good not to share!
Lisa Perrotti-Brown – Editor in Chief of Robert Parker Wine Advocate - Guide Michelin

2016 Poesia Saint-Émilion from Bordeaux, France that was hand picked by the Editor-in-Chief Lisa Perrotti-Brown herself showing the value that Bordeaux has to offer with a Saint-Émilion wine retailing under $40 and her explanation of being extremely impressed with "Wonder Woman [Hélène] Garcin-Lévêque" bringing this property to an incredibly impressive level in such a short amount of time.
Cathrine Todd – Contributor Forbes